APPLICATIONS :
TYPE APPROVAL : BV, NKK, KR
APPLICABLE SPECS. : EXCEED EN 857 1SC, ISO 11237 1SC
NO-SKIVE tube. High abrasion resistance. Exceeding standard operating and burst pressure. Easy assembly
Internal hose: Synthetic rubber, extruded whole without joints, of uniform thickness.
Reinforcement: 1 high tensile steel wire braids.
Covering: Anti-abrasive synthetic rubber, resistant to oils, fuels and atmospheric conditions.
Recommended fluid: Mineral and biological oils, glicol-water based, water, lubricants.
Operating temperature: from -40 to +120°C (intermittent 135°C), from -40 to +70°C for water based fluids, from 0 to +70°C water.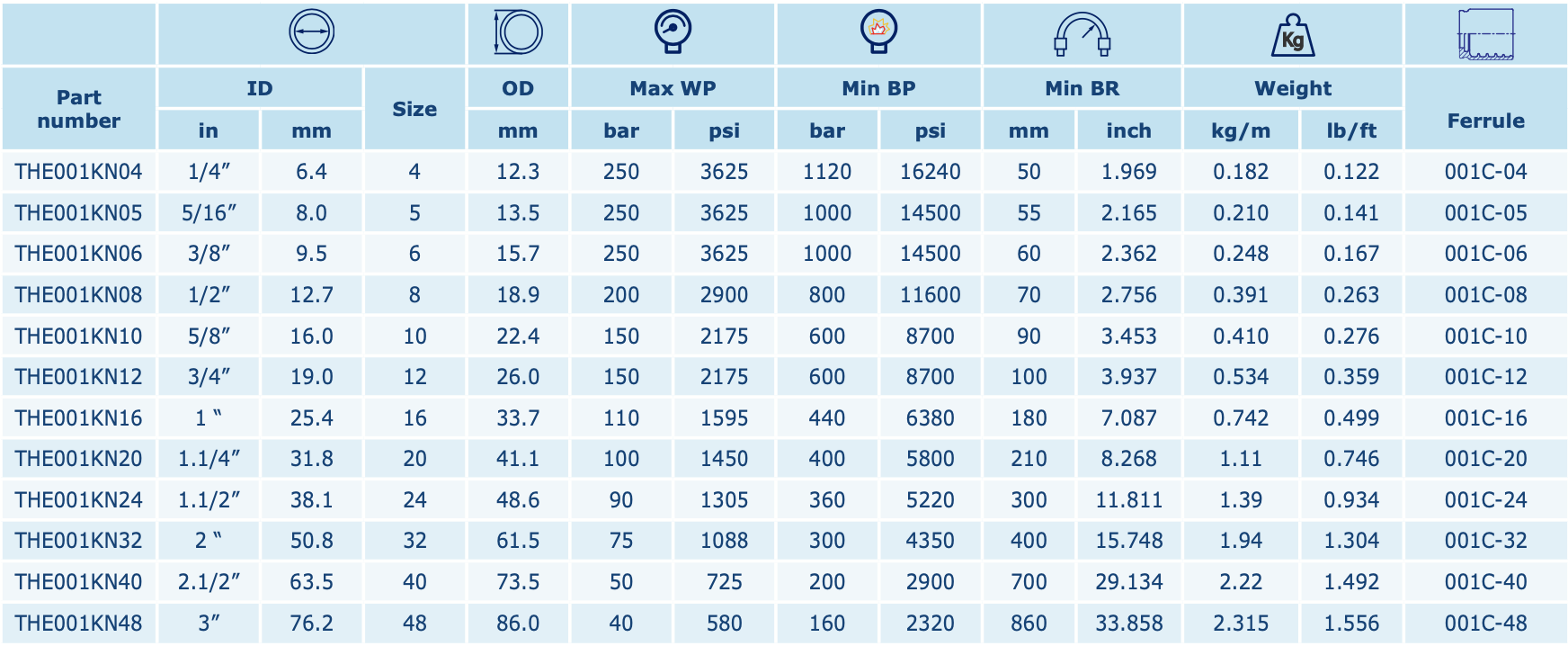 สายไฮดรอลิคประสิทธิภาพสูง Hydraulic Hose High performance - HIPAC 1SC THE001K
Premier Hydraulic ผู้นำเข้าและจำหน่าย สายไฮดรอลิคประสิทธิภาพสูง Hydraulic Hose High performance HIPAC 1SC THE001K สายฉีดน้ำแรงดันสูง สายอ่อนสแตนเลส ข้อต่อไฮดรอลิค และข้อต่อสแตนเลส ข้อต่อตาไก่สแตนเลส เชื่อมสายเฟล็กซ์ สายแสตนเลส คุณภาพมาตรฐานระดับสากล

ติดต่อสอบถามข้อมูลเพิ่มเติมได้ที่