APPLICATIONS :
APPLICABLE SPECS. : SAE 100R4
Biological oils compatibility - High Ozone Resistance - Half Bend Radius
Internal hose: Oil resistant synthetic rubber.
Reinforcement: 2 textile braids + 1 spiral braid.
Covering: Synthetic rubber resistant to oils, fuels and atmospheric conditions.
Recommended fluid: Hydraulic fluids petroleum based (mineral oils), glicol-water based, water, lubricants.
Operating temperature: from -40 to + 100° C petroleum based fluids, from -40 to +70° C for water based fluids.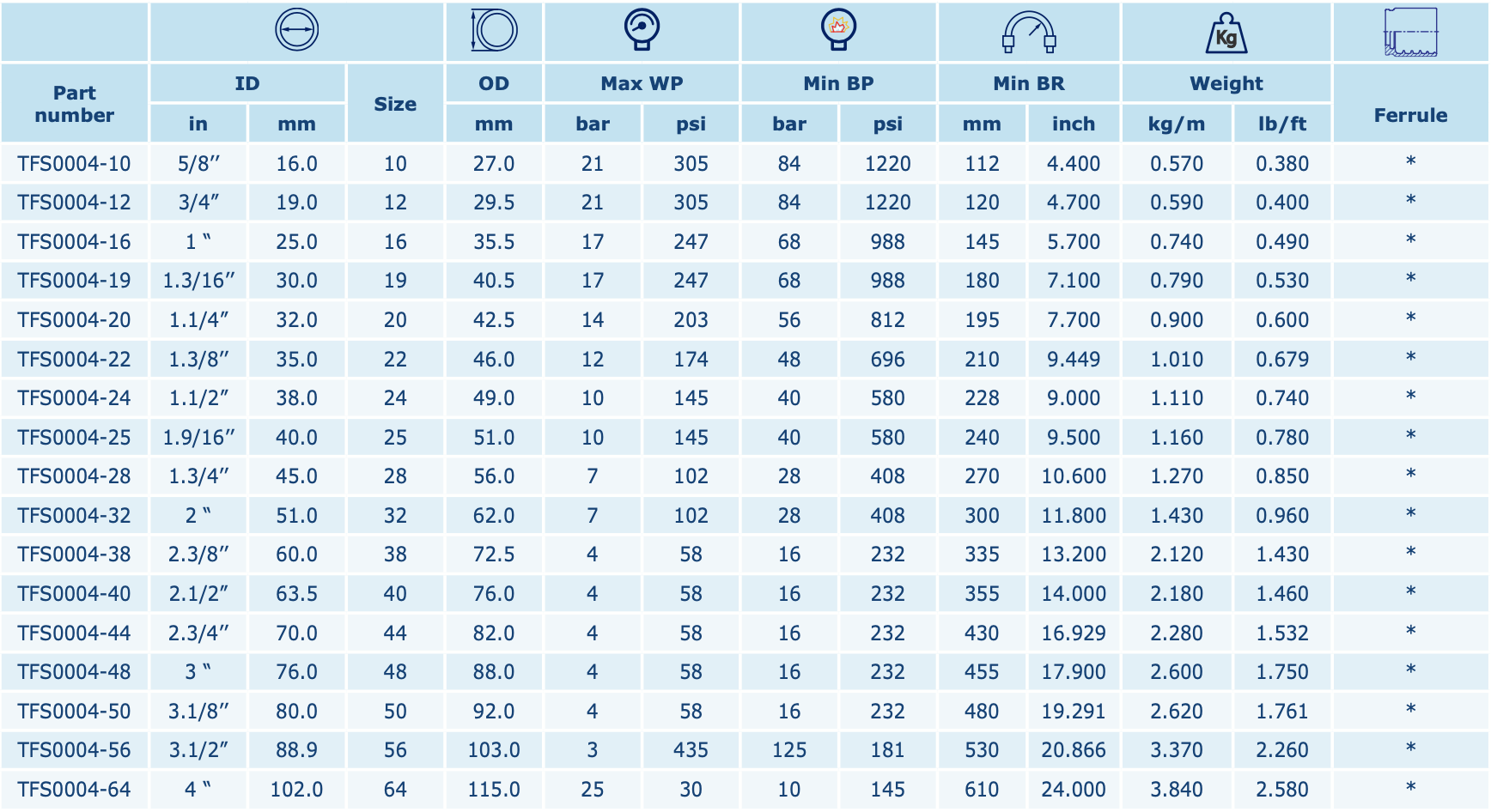 สายไฮดรอลิค INTERNATIONAL STANDARD 100R4 TFS0004
Premier Hydraulic ผู้นำเข้าและจำหน่าย สายไฮดรอลิค Hydraulic Hose International Standard สายฉีดน้ำแรงดันสูง สายอ่อนสแตนเลส ข้อต่อไฮดรอลิค และข้อต่อสแตนเลส ประกอบสายพร้อมหัวไฮดรอลิค อัดสายไฮดรอลิค เชื่อมสายเฟล็กซ์ สายแสตนเลสคุณภาพมาตรฐานระดับสากล

ติดต่อสอบถามข้อมูลเพิ่มเติมได้ที่